Fussell Farms created the Cow Sprayer® out of necessity for better fly-control over its own family herd. Today, Fussell Farms manufacturers the original Cow Sprayer, Cow Sprayer Express, Mineral Feeder, Mineral Feeder Express, and Georgia Juice for the bovine, equine and livestock industries and communities.
Exceptional quality, advanced technology, improved operability are the common denominators linking all of Fussell Farms products, each of which reflects the Fussell Farms brand values to an outstanding degree. Looking to the future, the company intends to maintain its dedicated approach to innovation and quality and herd management to properly convert its innovative strength into tangible product success.
Hue Fussell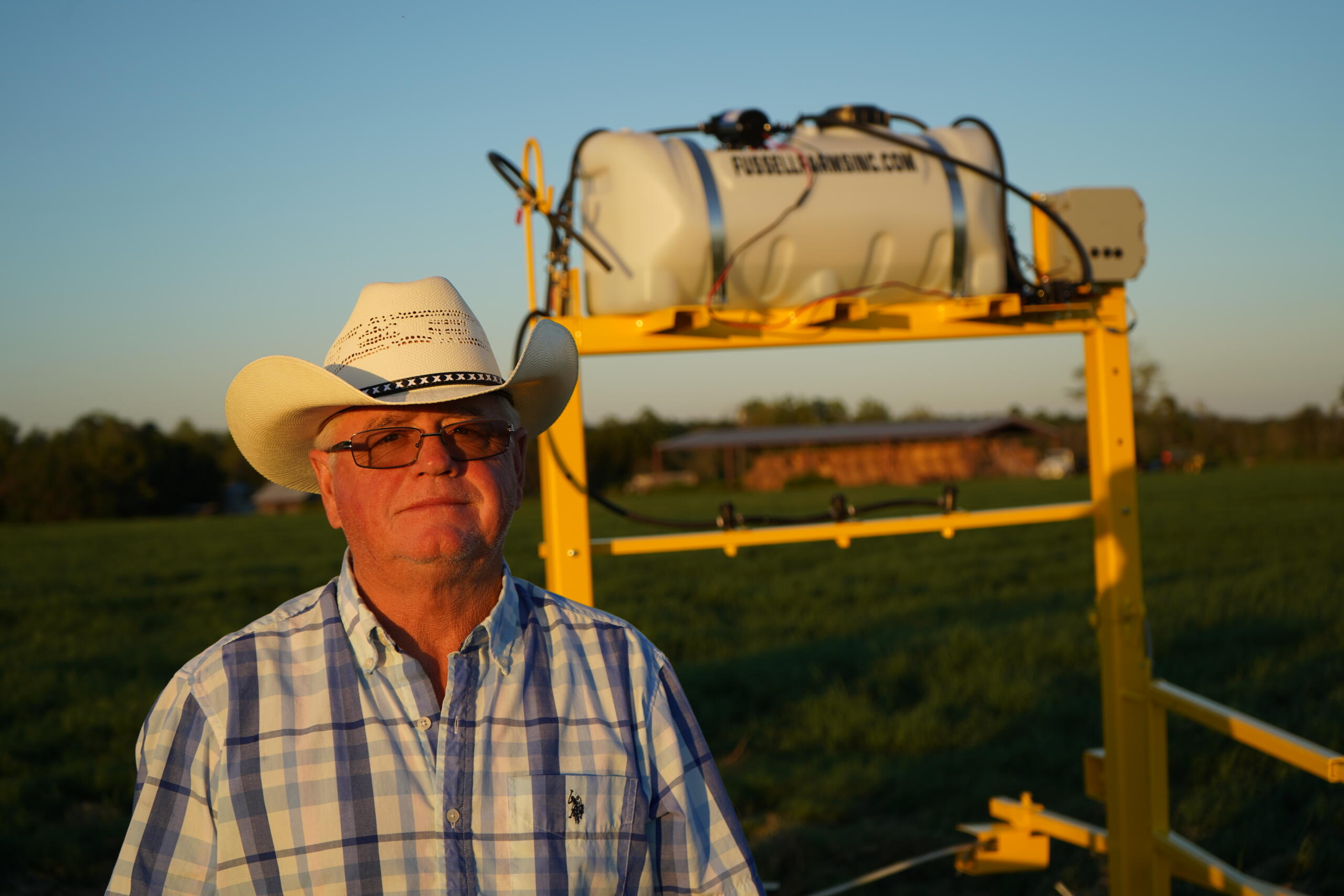 Hue Fussell, creator of the Cow Sprayer and founder of Fussell Farms, Inc. has been in the cattle business for over 50 years, where he manages and operates his family farm that was established over a century ago. Like most ranchers, his cattle and all livestock are top priority, it's his livelihood, his way of life. Cattle mean money, to protect his investment and to simply keep his cattle happy, healthy, and to garner the highest rate-of-gain, he knew that flies and fly control was at the top of his list to control and control effectively. Thus, the Cow Sprayer was created.