Commitment to continuous improvement, highest quality products for quality producers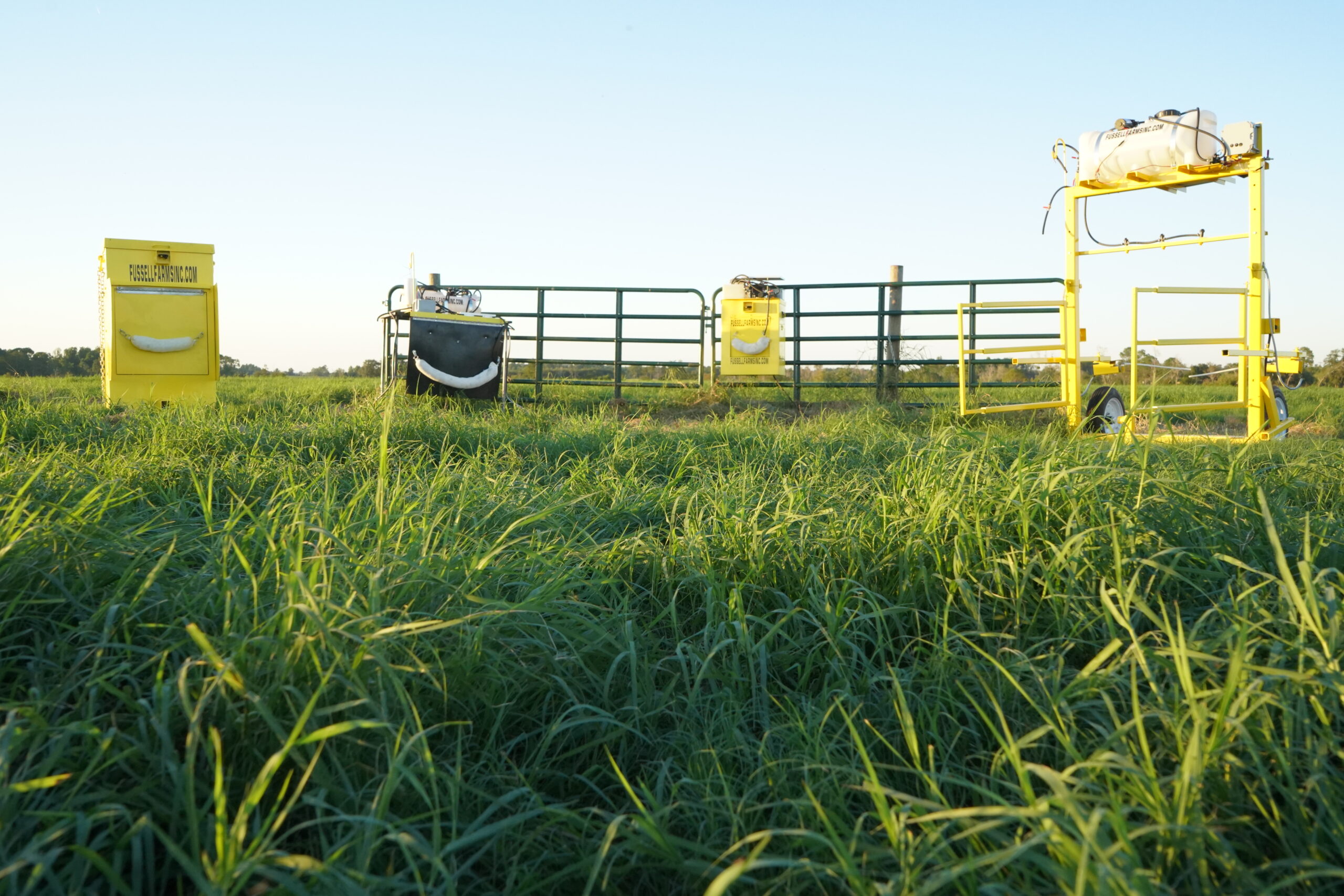 Bright yellow. You can see it shining out in the field from literally a mile away. All Fussell Farms automated sprayers now come professionally powder coated for a long-lasting, durable finish.
"When we first started, we just used stainless and galvanized steel, depending on what we were building," says Hue Fussell, inventor of The Original Cow Sprayer. "As time went on, we started painting our units, but paint can wear off, and in our facility, it's hard to get a perfect finish. We want to build the best, longest-lasting, best looking equipment that money can buy, so we've invested in a powder coating system that will help elevate every product we produce."
The producers who use Fussell Farms product are people who have come to expect – and demand – the best. They're producers who prize quality and efficiency, which is why they order Fussell Farms Automated Livestock Sprayers.
Commitment to Quality
"Our family has been in cattle farming for generations," says Fussell. "We originally built these units for our own use, but now we're helping producers all over the U.S. keep files and other pests off their cattle and other livestock. We want to build something that we're proud to have our name on, and that will still work right and look good years down the road."
Those original units? Still in operation, still working fine. But they don't have the fit and finish that top quality producers expect from some of the biggest names in agricultural manufacturing.
"We're still a little guy," laughs Fussell, "but now that all of our products have that great looking powder coated finish, I'd put us up next to anything else in the field or the showroom."
The Fussell Farms family of automated sprayers includes The Original Cow Sprayer, The Cow Sprayer Express, The Mineral Feeder and The Feeder Express. All four products are made in the U.S.A. and all have specific benefits to automatically and thoroughly control flies and other pests in a herd of livestock.
For ordering or to become a local dealer, contact [email protected] or call (912) 592-0990.